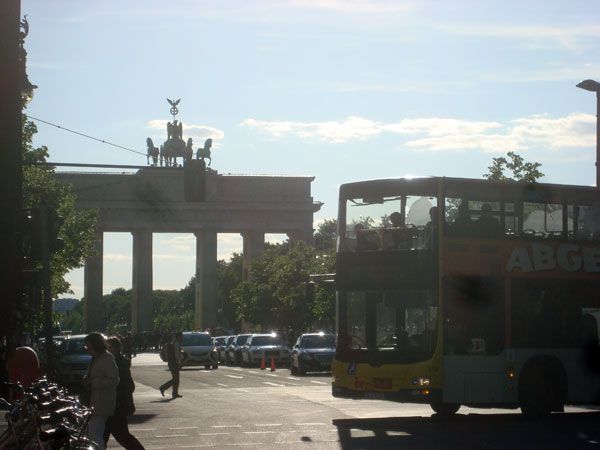 I went to Berlin last weekend for gallery weekend #10, 50 galleries had an open house, a big art feast. I was there with a group of Czech artists and curators for a dernisaz at the Czech Cultural Centre. We were also there to get art supplies at Boesner's where I spent my usual 350 euros ... time to get busy. We spent most of our time in Mitte, although I always somehow find myself in some seedy corner, this time near Kurfurstenstrasse and prostitute row. I also ate a falafel by the monument to Goethe on the edge of the Tiergarten, its a convenient spot for a picnic.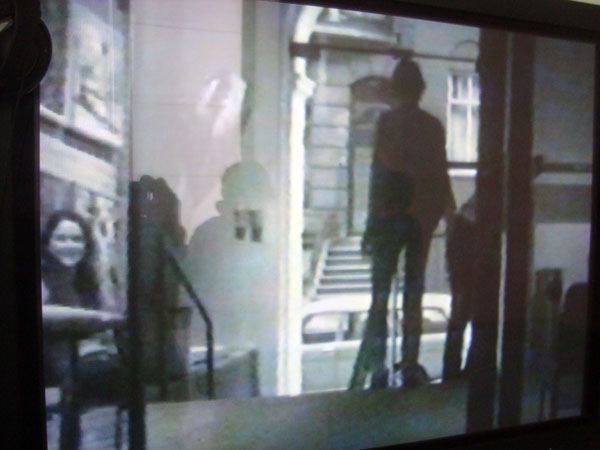 I stepped into about 20 galleries but not too much really grabbed me, although there was a lot of style on hand. The heavy hitters were the big names: Gordon Matta-Clark's films at Galerie Thomas Schulte offered deeper insight into his process as well as acting as time capsules of 70s New York. The Guston show at Aurel Scheibler offered a few choice examples from one of the greatest painters of the 20th Century, although the young artists I was with seem non-plussed. Guston's work is a study in the use of a limited palette, while the Adrian Ghenie show at Galerie Judin pulsed with a wide range of juicy paint straight from the tube. I've written about Ghenie here before, he's one of the most promising new painters and in this show, "Berlin Noir", he name checks Philip Kerr and Josef Mengele, but the real meat of the show arises from his appropriation of Van Gogh. Like Francis Bacon before him, and many others, Experessionist figurative painters are all basically indebted to Van Gogh and they often reflect on his influence. Here Ghenie pays homage to the Sunflowers, but at something like 3 x 3 meters, its Sunflowers on steroids.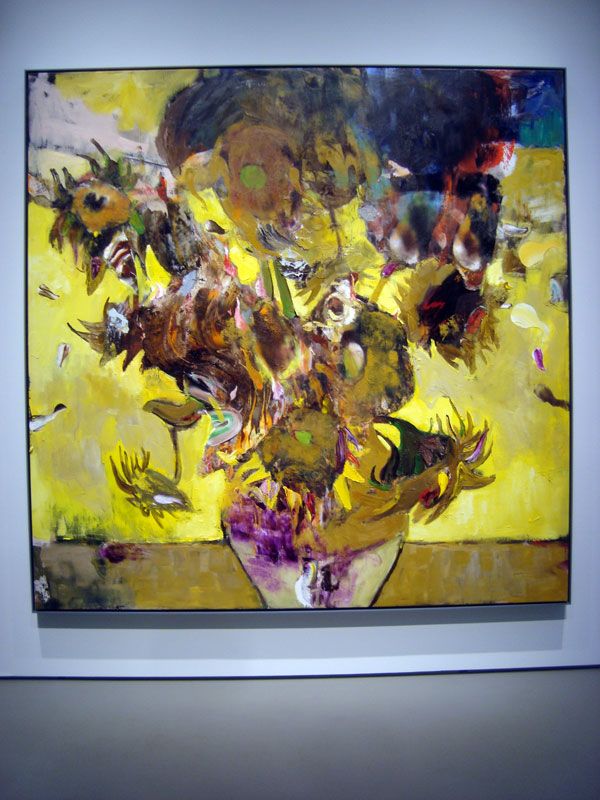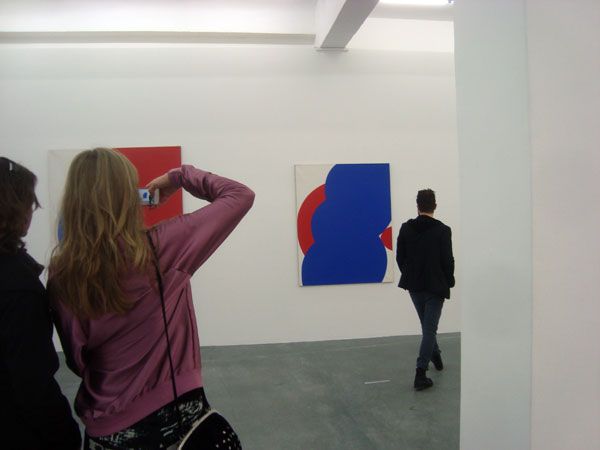 Other highlights included Josef Beuys and Harun Farocki's films at the Hamburger Bahnhof, unfortunately I didn't have time to see the Marsden Hartley paintings at the Neue Nationalgalerie or the Dorothy Iannone show at the Berlinisches Galerie, though I really like her work, together with Eddie Martinez, she's one of the best artists to rise out of the stable of Peres Projects, though of course she's been working since the 60s. Speaking of Peres Projects, I skipped the David Ostrowski show, frankly it looks awful from reproductions. But there's space for everyone under the big KUNST circus tent. My Czech friends are attracted to the cool abstract minimalism on display at Hamburger Bahnhof, while I gravitated to the more emotional and symbolic Beuys .. this could be generational, as the post-WWII drama which played out in the 60s still strikes me as relevant, whereas for someone born in the 80s, all that overwrought need for expression may seem blasé. Overall it seems the search for meaning has been replaced by a thirst for pure style. Is it a reflection of a neoliberal desire to do away with a deeper dialogue? Or perhaps it's more closely linked to the distrust of ideology in Mitteleuropa ... after all the political unrest of the 20th century, well, to quote Cyndi Lauper, girls just wanna have fun. Europeans are so dreadfully bored of history, they are suffocating under all those dates, while Americans are still like savage children who need some overarching narrative, hungry for history like a bedtime story. I suppose the lesson learned is: Think less, make more. Like Matta-Clark, just get busy.